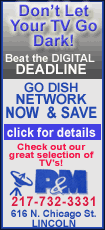 The teams also swapped a pair of minor league right-handers as part of the deal, with Chicago receiving Jhonny Nunez and New York getting Kaneoka Texeira.
Swisher, who turns 28 on Nov. 25, hit just .219 with 24 homers and 69 RBIs last season.
"He's selective," Yankees general manager Brian Cashman said. "He's got power."
Still, Swisher's .332 on-base percentage was the lowest of his career.
"We felt it was a risk worth taking," Cashman said.
Swisher could replace Jason Giambi at first base. Should the Yankees sign free agent Mark Teixeira or another first baseman, Swisher could take over in right field from Bobby Abreu, who is a free agent. Xavier Nady is another option in right.
New York's priority is pitching, and the Yankees figure to make a big-money offer to CC Sabathia.
"Would it be a disappointment if we don't get Sabathia?" manager Joe Girardi said. "Obviously, for a deal to work it has to work on both sides."
A.J. Burnett and Ben Sheets could be secondary targets for the Yankees, whose streak of 13 consecutive playoff appearances ended this year.
Sheets was 13-9 with a 3.09 ERA in 31 starts for Milwaukee -- his highest total since 2004."As far as Sheets is concerned," Girardi said, "he was shut down at the end of the year and that's a concern."