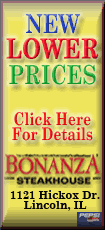 Free-agent season opened Friday with the Yankees planning to give Sabathia a record offer for a pitcher.
Yankees co-chairman Hank Steinbrenner confirmed Friday night at the team's spring training complex in Tampa, Fla., that an offer was made to Sabathia, and that proposals will be forthcoming for pitchers A.J. Burnett and Derek Lowe.
"Yes," Steinbrenner said when asked if an offer was made to Sabathia. "And we're prepared to make offers to Burnett and Lowe."
The Yankees formulated a proposal to the big lefty that would exceed Johan Santana's $137.5 million, six-year contract with the New York Mets both in total and average, a baseball official familiar with the negotiations said. He spoke on condition of anonymity because he was not authorized to divulge details.
Steinbrenner declined to give details about the Sabathia offer.
Yankees general manager Brian Cashman and Greg Genske, one of Sabathia's agents, did not return telephone calls seeking comment.
Steinbrenner said he felt the Yankees will be successful in the free-agent market.
"I'm starting to become very optimistic," Steinbrenner said. "I think it's going to be mutually beneficial to us and for these particular players that we're after for them to join the Yankees."
Sabathia went a combined 17-10 for Cleveland and Milwaukee this year after winning the 2007 AL Cy Young Award, and is considered the best starting pitcher in this year's free-agent class.
On Friday morning, the Yankees gave a media tour of the new ballpark, scheduled to be substantially completed by Feb. 17. The oval clubhouse has wide lockers, with a replica of the stadium frieze above them, and the Yankees hope one will be Sabathia's.
Other top free-agent starters are likely will wait for Sabathia to set the price for pitchers.
"The signing of CC is going to create probably a truer market for a number of the pitchers, mainly because the clubs that are bidding on CC didn't get him, and the demand for the other pitchers will be greater," said agent Scott Boras, who represents free agents Oliver Perez and Lowe.
The 171 players who filed for free agency after the World Series could start negotiating money with all teams starting at 12:01 a.m. EST Friday. Boras, based in California, said his phone was ringing repeatedly late Thursday night.
"I got eight phone calls. They didn't wait till the business day. You're talking about owners, your talking about general managers, people taking very aggressive stances with particular players," said Boras, who also represents outfielder Manny Ramirez and first baseman Mark Teixeira, among the top free-agent sluggers.
"They wanted to make sure they were on the board making offers," Boras said.
Francisco Rodriguez tops the available relief pitchers, a group that also includes Brian Fuentes and Kerry Wood. Agent Paul Kinzer said he had received inquiries from four teams about K-Rod, who saved a record 62 games for the Los Angeles Angels.