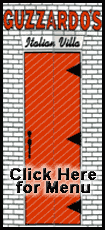 The Lakers, who won their first seven and were outscoring opponents by an average of 18 points, had been the only team in the NBA without a defeat.
The Pistons have dominated the Lakers recently, going 8-2. Their defense on Bryant has been a key, with Detroit holding him to 20 or fewer points in five of the last nine meetings. He had 17 through the first three quarters in the latest loss, when the Pistons built a big lead.
The Pistons beat the Lakers in Los Angeles despite playing back to back games - Detroit won at Golden State the previous night.
Both Bryant and Iverson moved up on the NBA's all-time scoring list. Bryant has 21,817 points and jumped into 21st ahead of Larry Bird (21,791) and Gary Payton (21,813). Iverson (23,156) passed Elgin Baylor (23,149) to jump to No. 19.
Iverson was playing his fifth game since being traded from Denver to Detroit, and the Pistons are 3-2 since his arrival.
Tayshaun Prince added 18 points in Detroit's balanced scoring. Former Laker Kwame Brown had a double-double, with 10 rebounds and 10 points, and Richard Hamilton also scored 10.
Pau Gasol had 10 points and was the only Lakers' starter other than Bryant in double figures. Lamar Odom had 11 points and Trevor Ariza 10.
The Pistons moved in front to stay late in the first quarter, and held a double-digit lead for most of the second half.
Detroit stretched the lead to 77-62 on Arron Afflalo's 3-pointer in the closing seconds of the third period. The Lakers pulled to 61-56 earlier in the quarter, but Prince made a reverse dunk and sank two free throws to help the Pistons stay in control.
Iverson had 14 points by halftime, Bryant had 13 and the Pistons were ahead 53-44 at the break.
Wallace had 13 for Detroit, including going 3-of-6 from beyond the arc. The Pistons went 23-of-41 from the floor in the first two quarters, while Los Angeles was just 19-of-46.
Prince added 11 first-half points for Detroit, and Gasol had 10 for the Lakers.