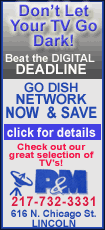 "They whipped us," Gillispie said of the Wildcats' 111-103 upset to Virginia Military Institute Friday night.
The upset came just over a year after Gardner-Webb's 84-68 stunner over the Wildcats in Gillispie's second game as coach. The sequel came in the opener of year two, which was supposed to be a tuneup for the Wildcats' trip to No. 1 North Carolina next week.
After spending a season trying to live down the fact that they got "Gardner-Webbed," perhaps it's time to change the moniker. In many respects, this one was worse for college basketball's all-time winningest program.
VMI's shoot-first approach was lethal to Kentucky's youthful backcourt. Not since 1989 against North Carolina had a Kentucky team given up so many points, although it was also the first time in five years the Wildcats had passed the century mark.
"Credit to my kids, they just went out and did it and believed," said VMI coach Duggar Baucom.
Travis Holmes led six Keydets in double-digits with 30 points and was beaming afterward.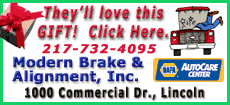 "We haven't beaten a big team since I got here," Holmes said. "We tried to prepare for them as much as we could, but it's indescribable. I've never experienced anything like this."
Even a 39-point effort from Kentucky's Jodie Meeks - nearly double his career high of 21 - wasn't enough to keep pace.
"It's always damaging when you lose," Meeks said. "This team doesn't have a lack of confidence. We have to put this behind us."
The Keydets haven't had a winning season since 1997-98, the year Kentucky won the last of its seven national titles. VMI, picked by coaches to finish seventh in the Big South this year, last topped a major conference team on Dec. 4, 2004, with a 72-66 win over Virginia Tech.
Kentucky's history had been the opposite. It hadn't lost a home game to a mid-major since 2001, but now it's happened twice in two years.
"They outfought us," Gillispie said. "They got all the loose balls and out-hustled us."
The Keydets took an 83-60 lead, their largest of the game, on Keith Gabriel's 3-pointer with 14:10 to go. It was VMI's 13th 3-pointer of the game, but the next wouldn't come until 10 minutes later.
In between was a furious Kentucky comeback.
Down 90-73 with 11 minutes to go, Kentucky scored the next 19 points - nine of them by Meeks - to cut the deficit to 1.
The Wildcats tied the game at 95 with 5 minutes left on Perry Stevenson's tip-in and took their first lead on Ramon Harris' layup seconds later.
But the Keydets had one last run left, and it was too much. After Kentucky's Patrick Patterson hit a layup to pull the Wildcats to 104-103, the Keydets scored the final 7 points to ice the game.