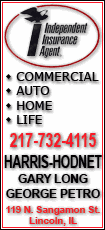 The Nuggets, who have won only three times in their last 19 trips to Boston, survived an exciting final few minutes. After Boston's Kevin Garnett tied it at 84 with a tomahawk dunk, Martin answered with a shot in traffic to make it 86-84.
Coming out of a timeout, Kendrick Perkins lost the ball, and Billips converted a layup and free throw to put the Nuggets up 89-84. Garnett missed a shot on the ensuing trip down the floor, and Anthony hit a 3-pointer to give the Nuggets an eight point cushion, 92-84, with under 2 minutes to play.
The Nuggets opened up an eight-point lead early in the fourth quarter, largely behind the shooting of JR Smith. He scored eight early points in the quarter - including two 3-pointers - to give Denver a 78-70 lead. But the Celtics rallied, with 3-pointers by Ray Allen and Eddie House trimming the lead back to three, 82-79. Allen then tied it at 82 with a baseline 3-pointer.
Since acquiring Billups on Nov. 3 in a trade with the Pistons, the Nuggets are 4-1.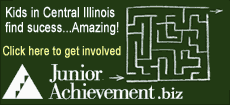 Nene had 14 points and Smith and Linas Kleiza each scored 10 for the Nuggets. Anthony had a game-high 13 rebounds.
The loss snapped a six-game winning streak for the Celtics (8-2). Allen led all scorers with 26 points. Paul Pierce had 19 points and Garnett added 16 for the Celtics, who lost at home for the first time this season.
After a first quarter in which Allen scored 18 points and they jumped out to a 29-23 lead, the Celtics struggled offensively. Boston scored 13 points in the second quarter, a season low, on 5-for-18 shooting. The Nuggets took advantage and used a 19-4 run to take a 48-36 lead, their largest of the half. The Celtics scored the final six points of the quarter to cut the deficit to six, 48-42.