The victory gives the Bearcats (8-2, 4-1) a half-game lead over idle West Virginia and No. 21 Pittsburgh in the conference title race. Cincinnati beat the Mountaineers last week and host the Panthers on Nov. 22.
Dominick Goodman caught nine passes for 134 yards and a touchdown for Cincinnati and John Goebel ran for 77 yards and a score as the Bearcats won the Keg of Nails for the first time since 2002.
Pike, who took over the starting job earlier this year when senior Dustin Grutza went down with a broken leg, completed 19-of-33 yards in soggy conditions before getting knocked out in the fourth quarter
Enter Grutza, who hadn't played since breaking his right leg during a 52-26 loss to Oklahoma on Sept. 6.
If Grutza was rusty, he didn't show it.
Walking onto the field in a steady rain, Grutza quickly led the Bearcats on a five-play, 72-yard touchdown drive that gave the Bearcats a 28-20 lead.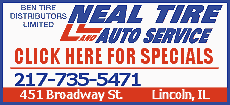 The key play was a 24-yard pass to Goodman on 3rd-and-5 that moved the ball to the Louisville 43. Goebel did the rest, zipping 37 yards up the left side on the next play before going in from the 6 for the score.
It was more than enough to hold off the mistake-prone Cardinals (5-5, 1-4), who have lost three straight for the first time since 1997.
Hunter Cantwell threw for 204 yards and a touchdown but also was stuffed on a fourth-down sneak at the Louisville 35 with less than 4 minutes to go. The Bearcats couldn't extend the lead as Jake Rogers missed his third field goal of the game.
No matter, as the Bearcats forced Cantwell into four straight incompletions to beat their rivals for just the second time in 11 tries.
Louisville, hoping to erase a nightmarish loss to Pittsburgh last week, took a 17-14 lead into the half and had a perfect opportunity to take command after linebacker Jon Dempsey recovered a fumble at the Cincinnati 9.
But three plays netted just 3 yards and Louisville settled for a field goal to go up 20-14.
It wasn't nearly enough.