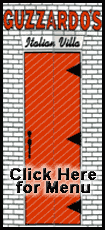 Jackson did not practice Friday. By sitting out at San Francisco, he will have missed three of the last four games.
Antonio Pittman and Travis Minor will be the running backs. Pittman, who has been playing through a hamstring injury, has 40 yards on 23 carries in the past two games.
Jackson was hurt while landing awkwardly in the fourth quarter of a victory over the Dallas Cowboys on Oct. 19. He has 525 yards rushing, a 4.1-yard average and four touchdowns, and is tied for second on the team with 25 catches.
"I really didn't think I would miss a game, let alone two or three," Jackson said. "For it to linger like this, it really begins to make you wonder what's really going on."
The Rams (2-7) haven't changed their diagnosis of a strained thigh. Jackson said doctors have told him two MRI exams have revealed mostly swelling and inflammation.