The former New England backup broke out with the best game of his career Thursday night, passing for 400 yards and running for another 62 in an overtime loss to the New York Jets. He also flashed a little of the Brady style, leading the Patriots' offense to touchdowns in the final minutes of both halves in regulation.
"We were down and he brought us all the way back. We had a chance," said New England receiver Jabar Gaffney, who caught a touchdown pass and a 2-point conversion from Cassel as the Patriots rallied from a 24-6 deficit before losing 34-31. "It kind of looked like No. 12 was back there."
After playing behind Heisman Trophy winners Matt Leinart and Carson Palmer at Southern Cal, Cassel seemed to be a stretch for the backup role when the Patriots picked him in the seventh round of the 2005 draft. But when the reigning NFL MVP was lost for the season in the opening week, Cassel stepped in and had the Patriots right where they were in all those years under Brady: first place in the AFC East.
Thursday night's loss left the Jets atop the division, but at the same time it quieted talk that Cassel was just a glorified backup keeping Brady's seat warm.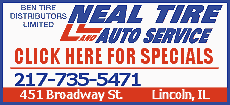 "Matt established his personality," defensive lineman Richard Seymour said. "He's confident in what he's doing. He played great."
Make no mistake: Brady will get his job back as soon as he is healthy. But Cassel has probably made himself too valuable to return for another season holding clipboards. He is eligible to become a free agent after the season, and he may have already earned a chance to start elsewhere in a quarterback-driven league.
Cassel completed 30 of 51 passes for 400 yards and three touchdowns and ran eight times for 62 yards - career highs across the board and more than that, too.
He was the first player in the league since the merger to have at least 400 yards passing and 60 yards rushing in a game; Steve Young threw for 449 and ran for 50 in 1992. He had the most yards rushing for a Patriots quarterback in 30 years and the most yards passing for New England since 2002.
Only one other time since coach Bill Belichick arrived in 2000 has a Patriots quarterback led the team to touchdowns in both two-minute drills. It wasn't Brady, the two-time Super Bowl MVP; nor Drew Bledsoe; nor former backup Doug Flutie, who has a history of heroics himself, who managed it. It was Cassel, back in his second career game in 2005, when he filled in for Brady for a meaningless regular-season finale for his only extended playing time before this year.