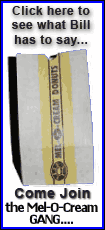 Excited friends and family members wanted to talk all about the New York Jets beating the New England Patriots and taking over sole possession of first place in the AFC East for the first time in nearly seven years.
"A huge game like that, that everybody's watching, that's what it's all about," Washington said Friday. "That's what you want to play in the National Football League for. It was a great feeling to see that so many people were watching the game and sending text messages after the game. That was pretty sweet."
But it sure wasn't easy for the Jets, who needed overtime to win 34-31 on Thursday night and snap a four-game losing streak (and 11 of 12) to the pesky Patriots. They had to sweat through a few anxious moments after Matt Cassel threw a perfect pass to Randy Moss with 1 second left in regulation to tie it.
"When you're up with a minute-something left and they have one timeout and they don't have Tom Brady, you're thinking you might have a chance to win the game," said Washington who caught a touchdown pass and returned a kickoff 92 yards for a score.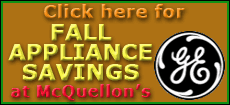 "When you play a champion like New England, you know they're going to keep fighting," Washington added. "You know they're going to have a chance at the end."
The Jets won the coin toss and Brett Favre led an impressive 14-play drive capped by Jay Feely's 34-yard field goal to win it.
"I was nervous as heck," Favre said after the game. "I'm no different than anyone else. You know everyone's coming up, 'Hey, this is where you do your thing.' And I'm thinking, 'My God, why can't we make this easier?'"
There was plenty of celebrating after the game at Foxborough, but the Jets don't want to get too carried away just yet.
"We did not win the Super Bowl last night," Washington said. "It was just a divisional game against a rival opponent and we're just glad we came out with a victory."
Yes, and a victory that put them all alone atop the division for the first time since Nov. 19, 2001.
"It was great for us to go out and make that statement that, 'Hey, we want to make a stand,'" Washington said. "We feel like we can compete in the division and compete in the AFC."
Favre was 26-of-33 for 258 yards, two touchdowns and, most importantly, no interceptions for the second straight game.
"It's very special to have a guy like that step into your huddle," said Cotchery, who made a highlight-reel, one-handed 46-yard catch in the first half. "I didn't see any nervousness on his face. I saw a quiet confidence on his face, so to speak. When he stepped into the huddle, we knew we were going to be able to get it done because that's the way he's been this entire year."
That confident attitude might be Favre's greatest asset to this team.