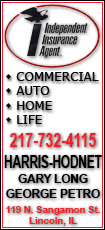 The Gators won their sixth in a row, finished unbeaten in the Southeastern Conference Eastern Division and kept their national title hopes alive by beating the Gamecocks for the 16th time in the last 17 years. The 50-point drubbing was South Carolina's worst loss since falling 63-7 to Spurrier's Gators in 1995.
Not even a few visor tosses would have helped Spurrier in this one.
Florida (9-1, 7-1) scored three touchdowns in eight plays in the first quarter, capitalizing on three consecutive turnovers by South Carolina (7-4, 4-4), and put the game away when Harvin went 80 yards for a score on the opening play of the third.
Brandon Spikes started Florida's scoring barrage when he intercepted Chris Smelley's pass -- the quarterback was under heavy pressure from linebacker Brandon Hicks -- and returned it 12 yards for a touchdown.
Two plays later, Hicks tipped Smelley's pass in the flat. Ahmad Black picked that one off, and Harvin darted up the middle for a 26-yard score on the next snap.
Smelley finished 13-of-24 for 92 yards. He alternated plays with Stephen Garcia, but neither one was effective. Garcia was 6-of-13 for 28 yards with an interception.
The Gamecocks tried a little trickery on the ensuing kickoff, but Dion LeCorn's lateral across the field went over Chris Hail's outstretched arms. Florida's James Smith scooped it up at the 3 and nearly scored. Hail tackled him just shy of the goal line.
Tebow took it from there, scoring his 11th rushing touchdown of the season and putting the Gators ahead 21-0.
Tebow made it 28-0 in the second when he hooked up with Deonte Thompson for a 46-yard score down the sideline. The Heisman Trophy winner finished 13-of-20 passing for 173 yards and two touchdowns. He also ran 14 times for 39 yards. He added a 5-yard TD pass to Aaron Hernandez on the first play of the fourth, then turned things over to backup John Brantley the rest of the way.
Tebow didn't trounce South Carolina's defense like he did a year ago, when he had 120 yards rushing and a school-record five touchdowns to go along with 304 yards passing and two more scores in the 51-31 victory. He didn't have to, either.
Harvin did that. The speedster didn't play in Columbia last year because of migraine headaches, but handed the Gamecocks two games worth of frustration Saturday.