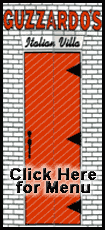 Troy went up 31-3 midway through the third, but LSU (7-3) answered with a touchdown late in the quarter and then ran off 30 points in the fourth to avoid an embarrassing loss.
LSU had touchdowns on three consecutive possessions to cut Troy's lead to 31-24 with 10:33 left.
The go-ahead score was set up when a punt bounced off the leg of Troy's Jorrick Calvin and the Tigers recovered at the Trojans' 16. Scott scored four plays later in front of a two-thirds empty Tiger Stadium.
The Tigers led 33-31 after Scott scored and Colt David missed the kick. Quinn Johnson scored his second touchdown with about two minutes left to finally put the Trojans at a safe distance.
Levi Brown completed 34 of 72 passes for 312 yards and two TDs for Troy (6-4), which scored touchdowns on its first two possessions and was seeking its second victory against an SEC team. LSU avoided its first loss to a Sun Belt team in 33 games.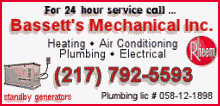 The comeback started when true freshman quarterback Jordan Jefferson touched the pylon on a fourth-down bootleg to cut the deficit to 31-10 with 1:26 left in the third quarter. As the Tigers gathered momentum, Brandon LaFell caught a 33-yard touchdown pass at the 14:00 mark of the fourth quarter and fullback Johnson followed with a score from the 1.
LaFell had career highs with 12 receptions and 126 yards. Jarrett Lee, booed and benched for Jefferson in the first half, returned at the start of the second and finished with 20 completions in 34 attempts for 216 yards.
Brown threw for just 26 yards in the fourth quarter. He threw incomplete on fourth-and-1 from the LSU 40 with Troy protecting a 31-17 lead.
Nothing in the first half indicated LSU would come back in the second. Troy drove 88 yards on 16 plays for a touchdown the first time it had the ball, then scored another touchdown on its second series.