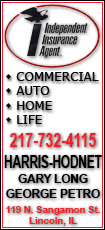 And stay unbeaten.
Kerry Collins threw three touchdown passes, Albert Haynesworth dominated defensively again and the Titans improved to 10-0 with a 24-14 victory over the Jacksonville Jaguars on Sunday.
Tennessee overcame a 14-3 halftime deficit, got solid play from third-string cornerback Chris Carr and extended its franchise-record winning streak in the regular season to 13. The Titans also won their seventh consecutive regular-season road game.
The Jaguars (4-6) lost for the fourth time in six games, fell six games behind AFC South leader Tennessee and probably ended any chance they had of returning to the postseason.
Collins was at his best when the team needed him most, directing consecutive touchdown drives in the third quarter that turned an 11-point deficit into a three-point lead.
He sealed the victory with a perfect 38-yard TD pass to Justin Gage with 3:57 remaining. Collins and Gage also hooked up for a 56-yard score in the third period -- the only third-down conversation of the day for the Titans. They finished 1-of-12 on third down.
Collins was 13-of-23 for 230 yards. Gage caught four passes for 147 yards.
Rookie Chris Johnson ran for 64 yards, not nearly the factor he was when these teams met in the season opener. Collins was the difference in the rematch.
He found Brandon Jones on a slant route near the goal line. Jones stepped into the end zone for a 13-yard score, flipped the ball to a referee and then dropped to his knees and put both hands behind his helmet -- making it look like he was getting arrested.
Not quite. But he did get flagged for unsportsmanlike conduct, a 15-yard penalty assessed on the kickoff. No worries, though. Tennessee's defense stiffened again.