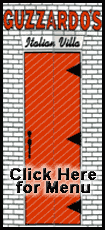 Big Brandon Jacobs set up the first of his two short touchdown runs by bouncing to the outside for a tone-setting 36-yard ramble and the Giants (9-1) amassed more than 200 yards rushing for the third straight game in a 30-10 victory over the Baltimore Ravens on Sunday.
"You tell me," Jacobs said when asked if his run down the left sideline set the tone for the game. "I think it did right away. The guys knew right away we could run the ball on these guys. It's not impossible."
Running against the Ravens (6-4) had been impossible for everyone else for the first nine games. They led the league, yielding an average of 65.4 yards, and no individual had rushed for 100 yards in any of the past 28 games against them.
Jacobs might have gotten there had he not tweaked a knee in the first half. He finished with 73 yards on 11 carries, but he had only two carries after halftime.
The one that will be remembered came on the second play from scrimmage. Jacobs took a handoff toward the right guard and found the hole stacked with four Ravens. So he improvised. He reversed to the left and outrun the backside containment and went down the sideline.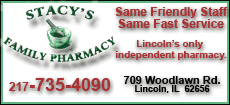 Ravens defensive end Trevor Pryce called the play a game changer.
"It showed them that they could run the ball," Pryce said. "When you do that against our defense, you have some confidence. It makes things easier. The way it happened was a fluke when had him, but he bounced and went all the way to the other side. You don't think that a big back can run that fast, but he does."
The Giants finished with 207 yards rushing against a defense that had not given up more than 76 yards to any opponent this season. The last time an opponent got more than 100 yards was Seattle, which ran for 144 on Dec. 23, 2007.
"They have a great defense, a great front, great linebackers with a lot of experience," Giants offensive tackle David Diehl said. "You watch film and you see teams get frustrated by only making 2 or 3 yards or getting tackled for a loss. The great thing is, we just stuck to our game plan. We knew that if we just kept pounding away that eventually they were going to crack."
Lewis, who finished with 10 tackles and an interception, said the Ravens allowed the Giants to get to the outside too much and did not make plays they normally do, including one where even he overran a tackle on Ahmad Bradshaw's 77-yard run.
"If you drop your head because of this type of performance, then you don't know what a champion is," Lewis said. "A champion has to keep fighting no matter what and that's what we have to understand. We have enough guys who understand that."
The Giants were very good, on both sides of the ball.
Aaron Ross clinched the game by returning one of his two interceptions 50 yards for a third-quarter touchdown as the Giants won their fifth straight game overall, and sixth straight at home.
"They are the world champions," Pryce said. "My money is on them to win the NFC at this point."