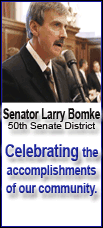 Steve Nash, back from a one-game suspension for his part in a skirmish with several Houston Rockets on Wednesday night, added 17 points and seven assists for the Suns, who already were without two players before O'Neal was tossed for a flagrant foul with 5:19 left in the first half. Boris Diaw had 13 points for Phoenix.
Richard Hamilton scored 19 for the Pistons, who entered the game 3-0 on a four-game western swing that began Tuesday. In their previous stop, they handed the Lakers their first loss of the season Friday night in Los Angeles.
Detroit's Allen Iverson scored nine points on 4-for-17 shooting.
The Suns made 14 of their first 19 shots and never trailed again.
O'Neal had 10 of his 12 points in the second quarter before his night came to an early end.
The call was made with 5:19 left in the half when Rodney Stuckey went up for a layup and O'Neal sent the Pistons' player crashing chest-first to the court. The flagrant foul two, which is an automatic ejection, was upheld after a review by referee Ken Mauer.
O'Neal stayed on the court to argue vehemently as Mauer ignored him before the Suns' big man finally left as US Airways Center echoed with boos.
Stuckey made both free throws to cut Phoenix's lead to 48-35.
But the Suns scored the next six to take their biggest lead of the half, 54-35, on two free throws by Robin Lopez with 3:19 left in the half. A 9-1 Detroit spurt cut the lead to 55-44 but Nash made two 3-pointers in the final 29 seconds to put Phoenix ahead 61-46 at the break behind 70 percent first-half shooting.