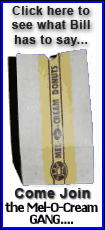 The Eagles picked off Florida State quarterback Christian Ponder three times and held the Seminoles to just 73 yards rushing.
It was the fourth straight year the visiting team has won in this budding rivalry. Florida State knocked off a previously unbeaten and second-ranked Boston College team last year in Boston by an identical 27-17 score.
Boston College (7-3, 3-3 Atlantic Coast Conference) jumped to a 14-0 lead and never trailed while keeping its hopes alive for a spot in next month's ACC title game in Tampa. BC can win the Atlantic Division with by beating Wake Forest and Maryland the next two weeks.
Florida State (7-3, 4-3) needs to win at Maryland next week and hope for help to have any chance to make it to Tampa. The Seminoles have trailed by double digits in their last five games, though they've won three.
Not Saturday.
Harris, from nearby Jacksonville, scored from a yard out to give Boston College a 24-10 lead in the final minute of the third quarter before Florida State briefly made it interesting.
Preston Parker's 29-yard touchdown pass to Greg Carr was set up by punter Graham Gano's 24-yard run on a fake and got Florida State within a touchdown in the first minute of the final quarter.
Ponder went to Carr moments later in the end zone trying for a tie, but was picked off by BC's DeLeon Gause, killing Florida State's last push.