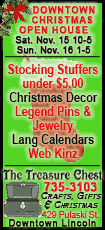 The Tigers' opponent is still anyone's guess, with Oklahoma, Texas and Texas Tech all still in the mix for the South title.
Swirling winds and temperatures in the high 20s had little effect on Daniel and Missouri's high-flying offense. Daniel went 32-of-40 and completed his first 16 passes as the Tigers (9-2, 5-2 Big 12) jumped out to a 31-7 halftime lead.
Derrick Washington rushed for 128 yards and two touchdowns and Jeremy Maclin caught eight passes for 103 yards and a score for Missouri, which has won four straight since a two-game losing streak that bounced the Tigers out of the national championship picture.
Missouri's victory also means that the Nov. 29 showdown at Arrowhead Stadium against Kansas will be mostly for pride, rather than the de facto North title game it appeared it could be in August.
Kansas lost to Texas 35-7 on Saturday. That, along with Missouri's victory, eliminated the Jayhawks from the division title hunt.
Austen Arnaud threw for 326 yards and two touchdowns for Iowa State (2-9, 0-7), setting a school record with 36 completions. The Cyclones have lost nine straight.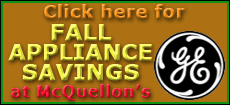 Grant Mahoney hit field goals of 47 and 38 yards to made it 31-13, but Maclin answered by taking a Daniel pass 43 yards for a touchdown with 4:05 left in the third quarter to put the Tigers ahead 38-13.
Collin Franklin's 25-yard TD catch brought Iowa State back within 38-20. But Jimmy Jackson's 1-yard plunge early in the fourth quarter put the Tigers back ahead 45-20, and Carl Gettis picked off Arnaud at the goal line midway through the fourth quarter.
Jackson ran for a 6-yard touchdown with 3:23 left.
Missouri was nearly perfect in the first half, scoring on five of six possessions to go ahead 31-7. And even when the Tigers slipped up, they rectified things in a hurry.