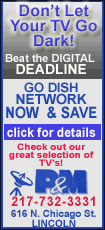 The win gave Texas (10-1, 6-1 Big 12) double-digit wins for the eighth year in a row. More importantly to the Longhorns' long-range hopes, the 28-point margin was similar to blowouts Kansas suffered earlier at the hands of Big 12 South rivals Texas Tech and Oklahoma.
If Texas, No. 2 Texas Tech and No. 5 Oklahoma should tie for the South title, the tiebreaker to see who advances to the Big 12 championship game could come down to BCS rankings. And that could mean who has the most "style points."
Texas Tech crushed the Jayhawks 63-21 in Lawrence and Oklahoma beat them 45-31 at home. The Sooners and Red Raiders, both idle this week, play at Oklahoma on Nov. 22.
The Jayhawks (6-5, 3-4) had a first-and-goal at the 2 with a little more than a minute left, but Todd Reesing was sacked on fourth down all the way back to the 18.
Kansas lost for the fourth time in five games and faces a distressing drop-off from the gaudy school-record 12-1 campaign of 2007 that had given hope the Jayhawks could keep up with their powerful Big 12 rivals. Texas' rugged defense, dominating the line of scrimmage, held Kansas to its lowest point total in more than three years.
McCoy was rarely pressured and sacked only once even though his line was down to its third-team center. He was 24-for-34 for 255 yards and ran for a team-high 78 yards, including a 4-yard touchdown.
He hit Quan Cosby with a 9-yard touchdown pass and connected with Brandon Collins over the middle for a 36-yard TD completion that made it 35-7 in the third. That raised his total for the year to 31 touchdown passes, breaking his own school record.
Increasing his mark as a starter to 30-7, the 6-foot-3 junior also tied Vince Young, his immediate predecessor, for the most wins as a Texas quarterback.
Reesing, the Austin, Texas, native who has smashed most of Kansas' passing records in less than two seasons as a starter, was 25-for-50 for 258 yards and one touchdown. He had two passes dropped on Kansas' first drive after Texas made it 21-0, but wound up with his only score of the day after Dezmon Briscoe made the catch of the year for the Jayhawks.