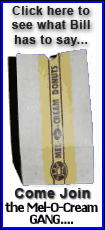 A school-record five of Michigan's losses have come at home in Rich Rodriguez's debut season.
College football's winningest program had already sealed its first losing season since 1967 and snapped a 33-season bowl streak. Now the Wolverines (3-8, 2-5) failed to win consecutive games for the first time since 1962 heading into the finale on the road against rival Ohio State.
Northwestern (8-3, 4-3) has won eight games for the first time since 2000, the last time it beat Michigan. The Wildcats won at the Big House for the first time since 1995, when its coach was a star linebacker.
Michigan led 14-7 midway through the second quarter, then fell behind after Northwestern scored TDs on its opening possessions of the second half.
The Wolverines had two chances late in the game to drive for an overtime-forcing TD, including having the ball at its 42 with 1:46 to go and no timeouts left.
Bacher was 17-of-29 for 198 yards with two TDs and two interceptions. Ross Lane had seven receptions for 77 yards and a TD while Eric Peterman caught five passes for 79 yards and a score. Stephen Simmons had 56 yards rushing and a TD.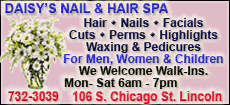 Northwestern quarterback Mike Kafka was sidelined in the second quarter with a concussion and replaced by Bacher, who started the game.
Michigan's Nick Sheridan was 8-for-29 for 61 yards and ran for a score. Steven Threet replaced him in the second half, but left the game with an injury late in the fourth quarter after completing 4 of 7 passes for 22 yards and an interception.
Carlos Brown had a season-high 115 yards rushing for the Wolverines.
The announced crowd was 107,856, but Michigan Stadium was mostly empty after subfreezing wind chill, rain, sleet and snow along with poor play led to many fans not returning to their seats after halftime.
The game started off as ugly as the conditions with an interception, a blocked field goal and a muffed punt return in the first 3-plus minutes.