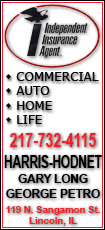 Derrick Williams ran for one score and caught a touchdown pass, Daryll Clark threw for 240 yards and two scores in an uneven outing, and a stifling defense held Indiana to six first downs in the Nittany Lions' 34-7 victory on a dreary Saturday.
Heavy underdogs coming into Beaver Stadium, Indiana (3-8, 1-6 Big Ten) trailed just 10-7 at halftime in large part because of miscues by Penn State (10-1, 6-1). One drive ended after Clark fumbled at the Indiana 1, while Kevin Kelly missed a 40-yard field goal to foil another effort.
Momentum swung after halftime in favor of the Nittany Lions and Joe Paterno, who once again coached from the press box because of a sore right leg and hip.
Tailback Evan Royster bounced off three Indiana tacklers like a pinball on a 19-yard touchdown run to put Penn State up 17-7. Royster finished with 63 yards on 12 carries.
The defense then pinned Indiana deep on the next drive with a three-and-out. Kelly kicked a 36-yard field goal to extend the lead to 13 with 8:20 left in the third quarter before Clark hit Deon Butler on a slant from 6 yards out to push Penn State ahead 27-7 about five minutes later.
Bundled up in ponchos and slickers under a cold, off-and-on rain, the relatively subdued Penn State faithful could finally breathe a sigh of relief.
Marcus Thigpen led Indiana with 72 yards on eight carries, including a 57-yard touchdown run in the first half. Indiana managed just 180 yards of total offense on the day.
The Nittany Lions returned to the win column following the disheartening defeat Nov. 8 at Iowa that crippled the chances of a third national title for Penn State's Hall of Fame coach.
A Big Ten championship is still well within reach, though Penn State faces a tough obstacle next week at home against No. 15 Michigan State. The Spartans were idle on Saturday.
Indiana had injury problems, missing three starters in the secondary. Hampered throughout the season by sore ankle, quarterback Kellen Lewis struggled under withering Penn State pressure in the second half and finished 9-of-21 passing for just 57 yards and an interception.