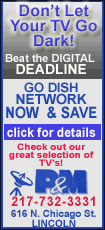 The victory kept the Buckeyes (9-2, 6-1) in the chase for the Big Ten title. It was also revenge for last year's 28-21 loss to the Illini (5-6, 3-4), which ended Ohio State's pursuit of a perfect season.
On a windy, 40-degree day, Wells carried the load for the Buckeyes.
He carried the ball 24 times, patiently picking his way through Illini defenders for steady early gains and, later, bursting through holes for runs that exhausted Illinois' defense.
One, a 29-yarder late in the third quarter with the score still 23-13, stole the momentum from Illinois on one of its last best chances to get back into the game.
Pryor, too, found room to run Saturday. His 110 yards came on just 13 carries, most of them through a tired Illinois defense in the second half.
Statistically, Illinois was a match for Ohio State.
The Illini had 292 yards of offense by halftime, 22 more than the Buckeyes were giving up a game before Saturday, and finished with 455 -- 101 more than the Buckeyes.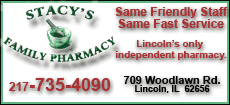 But by the midway point in the second quarter, the list of Illinois mistakes was long and growing:
A fumble by quarterback Juice Williams deep in Illinois territory, and an interception with the Buckeyes goal line in range.
A punt blocked for a safety, and a punt and kickoff that went nowhere in a stiff northwest wind, giving the Buckeyes great field position.
The Buckeyes made Illinois pay for every one of them.
The fumble, midway through the first quarter at the Illini 17-yard line, set up the game's first points. Pryor eased into the end zone from a yard out.
The safety led to a short kick, knocked down by that 20 mph wind, and set up Ohio State's second touchdown. Wells capped a 42-yard drive by falling into the corner of the end zone for a 16-7 lead.