A year after the Fighting Irish had their record 43-game winning streak against Navy snapped, Notre Dame had to withstand a frenetic rally by the Midshipmen in the final minute and a half to win 27-21.
It seemed appropriate, though, that a tense week for college football's most storied program would culminate with a tense ending against Navy (6-4).
"We made the game a little too exciting at the end," Notre Dame quarterback Jimmy Clausen said. "But we're happy to come out with the victory."
The Midshipmen trailed 27-7 when Shun White broke loose for a 24-yard touchdown run that seemed as if it would provide little more than window dressing with 1:39 left.
Then Corey Johnson recovered an onside kick at the Notre Dame 41 and the Irish sent their first-team defense back in.
It didn't help. Ricky Dobbs completed a 40-yard pass down the sideline to Tyree Barnes, then ran in from a yard out, and it was 27-21 with 1:21 left with another onside kick coming.
The second worked even better than the first, as Johnson leaped high to come up with a high bouncer.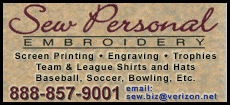 Navy again took over at the 41. But this time, Dobbs couldn't get the ball downfield. Pat Kuntz's sack keyed the defensive stand, and when Dobbs' final pass sailed high, Notre Dame (6-4) could finally rest.
There would be no repeat of last year's stunner in South Bend, Ind., nor of Navy's 20-point, fourth-quarter comeback that helped beat Temple two weeks ago.
The Irish avoided a loss that no doubt would have sent Coach Weis' critics, a seemingly growing group among Notre Dame fans these days, over the edge.
Notre Dame came in having lost three of four, and Irish supporters have been growing more and more impatient with Weis, in his fourth season at his alma mater. Weis led Notre Dame to the BCS in his first two seasons, but managed only three victories with an inexperienced team last year.
A 17-0 loss to Boston College last week led to Weis fielding questions about his job security and new athletic director Jack Swarbrick publicly throwing his support behind the coach.
With Weis calling plays for the first time this season, the Irish played it safe offensively against Navy, clamped down on the Middies' option attack and got a big play from their special teams.
In a game that started in windy, overcast conditions at M&T Bank Stadium -- the home of the Baltimore Ravens -- Notre Dame took control in the third quarter before the rains came and drove much of the crowd of 70,932 to the exits.
Allen ran 11 yards for a touchdown with 9:31 left in the third and Robert Hughes had a 7-yard TD run six minutes later to make it 24-7.