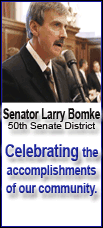 Kareem Jackson blocked a punt in the end zone for a safety and Leigh Tiffin kicked three field goals to help keep Alabama on track for a perfect regular season leading up to a showdown with No. 3 Florida in the SEC championship game.
Mississippi State (3-7, 1-5) had won the past two meetings with coach Sylvester Croom's alma matter. The Bulldogs, who were knocked out of contention for a second straight bowl trip, had also been the team to end Alabama's last regular-season reign over the rankings back in 1980 when Croom was a Tide assistant.
Arenas effectively wiped out any fears of a repeat 28 years later. He darted through a gaping hole and raced down the sidelines for his fifth career punt-return touchdown early in the second half to break David Palmer's school mark.
Arenas gained 153 yards on six returns and helped spark a 27-point surge over the final 35 minutes
.
Alabama trailed 7-5 when he turned in his first big runback and was in command after his second. His 46-yarder to the Bulldogs' 2-yard line set up John Parker Wilson's 1-yard sneak. It was the Tide's first offensive touchdown against Mississippi State since the fourth quarter of the 2004 game, a span of some 210 minutes of play.
Mark Ingram added another 1-yard score in the fourth quarter.
The Tide turned in a workmanlike performance coming off an emotional overtime win at LSU that clinched the SEC West title.