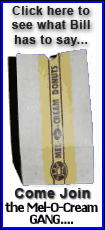 The Angels were led by Krystine Schnautz with 19 kills, Jamie McFadden with 16, Adriane Tschantz with five and Nikki Wingfield with four.
The Angels advanced to the championship game by defeating Grace University 25-17, 25-14, 25-16 in the morning contest. In the semifinal game the Angels were led by Schnautz with 15 kills, McFadden with 12, Tschantz with eight and Wingfield with six.
The Angels complete their season play with a 28-10 record.
Coach Jason Farr said: "I am really proud of what these young ladies have accomplished during this season, both on and off the court. I could not have asked for a better team. I eagerly look forward to the beginning of another season, when all but two of the team will be returning."
[Text from file received from Jack A. Getchel, LCC sports information director]