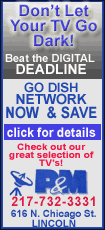 Dawson capped a five field-goal outing by hitting a career-long 56-yarder with 1:39 remaining to secure the Browns' 29-27 win over the reeling Buffalo Bills on Monday night. Cleveland snapped a two-game skid and rallied to avoid wasting a 13-point lead for a third straight time.
The Bills (5-5) had a chance to win with a clutch kick of their own, but Rian Lindell missed a 47-yard attempt with 38 seconds left.
Buffalo has lost four straight and five of six, looking nothing like the team that got off to a 4-0 start. Trent Edwards endured another sloppy performance, tossing three interceptions in Buffalo's first four possessions.
Edwards' 1-yard sneak gave the Bills a 27-26 lead with 2:35 left in the fourth, but Cleveland responded with a six-play, 28-yard drive that stalled on the Bills 39 when Braylon Edwards couldn't hold on to a Brady Quinn pass at the right sideline.
Without hesitation, Browns coach Romeo Crennel sent out Dawson, who calmly got off an easy kick that started toward the right goal post, before curling in to split the uprights.
Quinn earned his first victory in his second career start. The 2007 first-round pick went 14-of-36 for 185 yards.
Backup running back Jerome Harrison scored on an electric 72-yard run on the first play of the fourth to put the Browns up 23-13, and Edwards finished with eight catches for 104 yards.