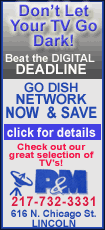 Ron Artest extended the lead to 77-58 when he stepped behind Kevin Durant's back to knock the ball away and set himself up for a right-handed dunk.
Oklahoma City came back with its own 14-3 run to get within 82-74 on Russell Westbrook's basket inside with 10:42 to play, but still ended up losing its eighth straight game.
Durant had 29 points to lead the Thunder, Jeff Green scored 16 and Westbrook added 14 points.
Artest added 17 points and 11 rebounds for the Rockets, but was left clutching his right ankle after driving the lane in the final minute. He limped off the floor with help from team trainers to join McGrady on the bench.
McGrady, who had surgery in the offseason to remove loose bodies from the troublesome left knee, never went to the locker room and instead remained on the bench with a towel draped over his shoulders throughout the second half.
Houston still had enough firepower to handle the tumbling Thunder, who have lost eight in a row for only the 10th time in franchise history. That includes an 0-8 start and a 14-game losing streak later last season. They're now 1-10 this season.
The Rockets dominated in the paint, outscoring the Thunder 62-46, and shot 51 percent behind a 7-for-8 performance from Yao and 10-for-20 shooting by Scola, who finished one point shy of his career best.
Oklahoma City came out equally hot, and the game was tied 19 times in the first half. Neither team had a lead of more than two points in the second quarter until the Rockets put together a 10-3 run in the final 3 minutes to go up 56-50 at halftime.