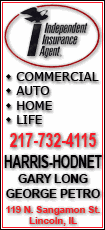 His death was confirmed by the University of California, the school Newell coached to a national title in 1959. Newell, who had been living near San Diego, had a serious lung operation in 2005.
He died at about 10:45 a.m. in Rancho Santa Fe at the home of retired Dr. Earl Shultz, who played for Newell at Cal and had watched over him for the last several years.
Shultz said Newell had a meeting scheduled with Jerry West and a writer who was working on a book on West, who played for Newell's 1960 U.S. Olympic basketball team.
"He's 93. He had a wonderful life, and it was just old age," Shultz told The Associated Press. "His health was not good, because they had removed two-thirds of his lung and he had smoked for many years. It was starting to be a real struggle for him physically. He was getting more weak and dwindling away a little bit."
Newell coached for 14 years at San Francisco, Michigan State and California before doctors advised him to give it up because of the emotional toll. His final coaching job came in the 1960 Olympics, when he took a U.S. team led by Oscar Robertson, West and Jerry Lucas on a dominant run to a gold medal in Rome.
Newell later returned to prominence with his famous "big men" camps. He instructed some of the game's greatest stars, including Kareem Abdul-Jabbar, Bill Walton, Shaquille O'Neal and Ralph Sampson.
Among Newell's biggest admirers was Hall of Fame coach Bob Knight, whose teams practiced Newell's style of patient, disciplined offense and tenacious, hardworking defense.
"I just don't think anybody has contributed more to my life in more ways than Pete Newell did," said Knight, Division I's all-time victory leader and coach of three NCAA champions and an Olympic gold medal. "Jerry West and I had a very tearful conversation about an hour after Pete had passed away this morning and I think Jerry felt exactly the same about Pete as I did. Pete was a second father to both Jerry and myself and while I think that we're awfully saddened by the passing I think that we can both feel extremely good about the relationship that we had with this basketball giant over most of our entire careers. Nobody contributed more to the game and its history than Pete."
Newell was born in Canada but grew up in Los Angeles. His mother envisioned an acting career for her son, and he appeared in several movies including "The Kid," which made a star of Jackie Coogan.
He attended what is now Loyola Marymount University and served in the Navy during World War II.
In 1946 he took a job at a small Roman Catholic school, the University of San Francisco, coaching basketball as well as baseball, golf and tennis. The Dons won the National Invitation Tournament in 1949, when it was considered at least the equal of the NCAA tournament.
Following four seasons at USF, the last concluding with another return visit to the NIT, Newell moved to Michigan State. His best season there was 1952-53, when the Spartans went 13-9 overall and finished third in the Big Ten.
In 1954, Newell was hired at California. The Bears won four consecutive conference titles and made two trips to the Final Four, capturing the NCAA tournament in 1959.