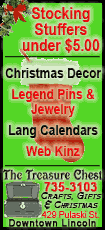 Jared Allen, Pat Williams and Kevin Williams all will meet with league officials in hopes of avoiding suspensions that would gut the team's biggest strength.
The Williams Wall will appear to discuss testing positive for a weight-loss diuretic that is on the list of substances banned by the league. They face four-game suspensions for violating the NFL's substance abuse policy.
Allen will be there to talk about a hit on Green Bay quarterback Aaron Rodgers two weeks ago that could leave him vulnerable to a suspension because it came two days after he was fined $50,000 for hits on Houston's Matt Schaub.
Losing three of their biggest -- literally and figuratively -- stars would be a devastating blow for a team currently tied with Chicago and Green Bay atop the muddled NFC North. Allen leads the team with eight sacks and Kevin Williams is second with seven. All three play a pivotal role in the team's second-ranked run defense as well.
All three players were unavailable for comment Monday following a 19-13 loss at Tampa Bay on Sunday.
Kevin and Pat Williams declined comment after the game against the Bucs. When Allen was asked by reporters what he will discuss with league officials, he replied, "I have no clue. I'll find out when I get there."
Coach Brad Childress was asked about the situation Monday.
"I understand the question and I wish I could give you some insight, but those things are going to be between the league and who the league deals with," he said. "So it's difficult for me to comment on that."
On top of it all, starting end Ray Edwards could face a fine for a late hit on Tampa quarterback Jeff Garcia in the second quarter.
Allen has said all season he never intentionally tries to hurt another player.
"We play a violent sport. We know that and we willingly sign up for it," Allen said earlier this season when talking about the fines being issued by the league. "We don't ever purposely go out to hurt anybody, ever.
"I know for myself, I have the utmost respect for everybody who plays this sport. But at the same time, it's like you can't make rules to tame it down. This is what we do. We're grown men. We make the decision to do what we do."
Childress has defended Allen's hits, saying it can sometimes be impossible for a player running full speed to let up and avoid an opposing player who gets the ball away a split-second sooner.