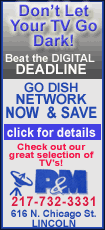 The title game and BCS bowls, save the Rose, are currently on broadcast network Fox and would be going to cable for the first time since the system was implemented in 1998.
"We are currently in the process of finalizing with ESPN a television rights agreement for the BCS games that will be played January 2011 through January 2014," BCS coordinator John Swofford said. "ESPN has been a great supporter of college football and we are excited to be completing a future deal that will give them an even larger presence in the postseason."
Fox has broadcast the games since 2007, but a spokesman for the network said it was not going to match ESPN's offer.
"Even with today's vast economic uncertainties, Fox Sports made a very competitive bid to keep broadcasting BCS games free to every home in America, one that included a substantial rights fee increase, and certainly as much as any over-the-air network could responsibly risk," Fox spokesman Lou D'Ermilio wrote in an e-mail.
A vocal contingent of college football fans -- including President-elect Barack Obama -- has clamored for a playoff to determine its champion. They'll all probably have to wait until January 2014, when this deal would end.
ESPN broadcast partner ABC already has the rights to the Rose Bowl and before the Fox deal, held the rights ever since college football's major conferences set it up.
After a series of awkward matchups some -- but by no means all -- fans have grown frustrated by the BCS.
Two disputed past matchups have involved teams coming off big losses (Nebraska in 2001 and Oklahoma in 2003; neither won the title) and a perfect Auburn team was snubbed in 2004.
The past two years, Ohio State has lost lopsided affairs that only provided grist for the mills of playoff proponents.
About the only time there's been no uproar has been when two and only two teams managed to finish the regular season unbeaten.
"We should be creating a playoff system," Obama said during a recent interview on CBS' "60 Minutes," taking to the airwaves for the second time this month to push his plan for an eight-team college football tournament.