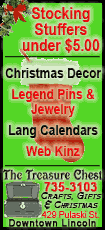 The Packers have scored seven defensive touchdowns this season, breaking a franchise record and giving them a shot at the modern-day NFL record of 10.
Packers cornerback Charles Woodson rallied fellow defensive backs before Sunday's game against the Chicago Bears, urging them to try to score.
"I told the guys when we huddled up as DBs that, 'Don't be afraid of success. We've got the potential to do something great, to go down in the history books, let's go out and grab it,'" Woodson said. "We've got the record, now let's build on it."
Then the Packers' defense went out and outscored the Bears' offense, giving up only a field goal while scoring on a 54-yard fumble return by backup defensive end Jason Hunter in the fourth quarter of a 37-3 victory.
"It's very contagious," Hunter said. "When one guy makes a big play, it makes the other guy want to do that. We're all happy for each other, but we're very competitive. When you have competitive guys and guys that are capable of making big plays, you're going to have big plays all over the field."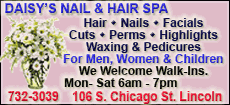 The Packers entered the post-Brett Favre era hoping that a dominant defense would become their calling card. That hasn't happened yet; while the Packers have one of the league's best secondaries, they have been vulnerable to the run all season.
But the defense has covered up some of its shortcomings by consistently forcing turnovers and turning them into instant points, helping the Packers climb into a three-way tie for the NFC North lead at 5-5.
According to the Elias Sports Bureau, only seven teams since the 1970 AFL-NFL merger have scored more defensive touchdowns than this year's Packers. The 1998 Seattle Seahawks scored 10 defensive touchdowns, the most since the merger.
This year's Packers defense even is threatening to outscore the Oakland Raiders' offense, which has managed only nine touchdowns.
"I think it's definitely a big-time statistic because there's so much that's made of big plays in a game, and that's clearly a big play," Packers coach Mike McCarthy said. "Plus, turnover ratio is something that we've really emphasized since I've arrived here, and we're plus-7. We want to be a double-digit, plus-turnover ratio team, and we're on course to do that. So those are all things we want to be part of our identity."
McCarthy said turnovers, and setting up returns after turnovers, are a constant point of emphasis during Packers practices.
"Having seven this year is just a credit to the players and the extra time that they've put in, particularly in our practice structure," McCarthy said. "We emphasize it all the time, and you can just see the urgency and aggressiveness of our coverage units on special teams and defensively, when they do have an opportunity to get their hands on the ball. And we're finding the end zone, too, which is exciting."
The scoring chances have led to a friendly competition among defensive backs. Safety Nick Collins has three interception returns for a touchdown, Woodson has two and safety Aaron Rouse has one.
Add in cornerback Will Blackmon's two punt returns for touchdowns, and the Packers have scored a total of nine times on defense and special teams.
"It's something the guys talk about in practice, they talk about it in meetings," cornerbacks coach Lionel Washington said. "Everybody wants to score. It's caught on."