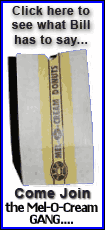 The break's over now. Next stop: undefeated Tennessee.
"They don't make a lot of mistakes," coach Eric Mangini said Monday of the 10-0 Titans. "They haven't turned the ball over much offensively and they've been able to generate a lot of turnovers defensively, and that always goes a long way to winning and losing."
All that leads to, well, a titanic challenge Sunday for a Jets team that has won four straight and six of seven, and sits alone atop the AFC East for the first time in seven years.
"They play complementary football, and they're talented in all three phases," Mangini said. "They're well-coached, they score a lot of points in the second quarter and the fourth quarter, which makes you believe that they're very well-conditioned."
And the Jets (7-3) should be well rested for their big game. After beating the Patriots 34-31 in overtime last Thursday, the players had the equivalent of a mini-bye. They also had off from speaking with the media Monday.
"I really like the chance to get the guys away from the building a little bit, to get them a chance to get off their feet, relax, do all those things that typically you do during a bye weekend," Mangini said. "Over the last couple years, our byes have come later than earlier. This was a bit different for us this year. So it's nice to have this time."
Mangini caught some of the Titans' 24-14 comeback over Jacksonville on Sunday -- "There was some competing interests there at the house" -- and was looking forward to viewing the coaches' film. He'll probably see a confident group of Titans players, a few of whom said they feel they can't be beaten if they continue playing as they have.
"You always want your guys to have the mentality that they can't lose," Mangini said. "I think that's a great spirit to have in any locker room, so I'm sure they're really happy that they have that right now. We go into every game with the assumption that we're going to win, as well."
After the win over the Patriots, running back Leon Washington said the Jets also have that mentality -- something that has developed since their last loss at Oakland last month.
"It's what you're looking for in a locker room," Mangini said. "It's much better than sitting there waiting for the other shoe to drop in any given game where you think, 'OK, it's going well, but what's going to happen?'"