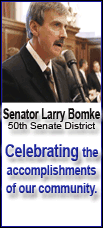 They made good blocks. They made tough plays. When coaches gambled, players delivered.
And, most of all, they won.
Dallas protected a 14-10 victory over the Washington Redskins on Sunday night by turning to Marion Barber and the offensive line. Combining punishing blocks and Barber's rugged running, the Cowboys drained the final 6:40 off the clock, preventing the Redskins from even having a chance to come back.
"We just proved that when we play like we know we can play, nobody can really stop us," right guard Leonard Davis said Monday. "We've been in situations where we haven't been as successful as we had hoped to, but to be able to go out and do what we did last night, it totally builds your confidence. And it's fun. It makes it a lot of fun."
Now comes the hard part -- keeping it up.
After losing four of their previous six games, are the Cowboys ready to start clicking and blossom into an elite team, as they did last season and early this season?
Or is this just a tease, a team that's able to put it together for one game or maybe just one series?
The answer will come over the next six weeks, of course, but Dallas has a chance for a nice head start. The next two games are at home, against San Francisco (3-7) and Seattle (2-8). So it's quite possible the Cowboys will go into December 8-4 and with the momentum of a three-game winning streak.
That is, as long as they can build on their spunky effort against the Redskins. Dallas followed each of its last three wins with losses.
"I felt us getting the swagger back," linebacker Zach Thomas said. "We haven't had that swagger for a while, and that's important. It's confidence. I think we've had the confidence, but then we had a little doubt in the back of your mind when things aren't going well. But it's only one game. Let's see how we react against San Fran. We just have to keep building."
Losing this game wouldn't have eliminated the Cowboys from the playoffs, but their odds of making it would've been much, much more remote. That's why the two weeks leading up to the game were filled with cliches like "must win" and "backs against the while." All things considered, it's also why coach Wade Phillips came away so pleased.
"You can talk about it all you want to -- say you're focused, have a sense of urgency and all that stuff -- but you still got to go out and play like that and play as a team and play well," Phillips said. "We went through a rough stretch there, but I think we're going to get out of it. That's partly because you have to be mentally tough.
"We've got fighters and leaders. When you don't win a game, you don't have any leaders. I think we have leaders and I think they showed it."
Phillips praised 15 players by name at the start of his news conference Monday. The offensive line and Barber got extra attention, but so did quarterback Tony Romo and cornerback Terence Newman, who came back from a long layoff to shadow Santana Moss. Newman prevented Moss from having his usual big day against Dallas, plus intercepted a pass and forced a fourth-down incompletion on what proved to be Washington's final snap.