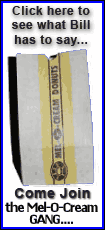 Patrick Patterson had 19 points and 11 rebounds to lead the Wildcats (0-2), who finished with 28 turnovers in their second straight mistake-prone performance.
North Carolina didn't really need Hansbrough, who has missed almost three weeks of practice with a shin injury. Hansbrough sat out Saturday's opening win against Pennsylvania. It was the first game the senior had missed in his career.
And just as against the Quakers, Thompson provided the frontline scoring punch that's missing with Hansbrough's absence.
After matching his previous high with 17 points in the opener, Thompson was 10-of-16 from the field and had nine rebounds. He left the game to a standing ovation with 2:45 left and fans chanting his name.
The Tar Heels got a scare late in the game when freshman 7-footer Tyler Zeller took a hard foul by Ramon Harris on a dunk attempt in transition after yet another Kentucky turnover. Zeller fell to the ground under the basket and got up holding his left wrist before heading to the locker room with 1:26 left.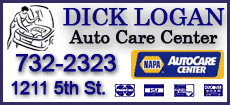 Coach Roy Williams said Zeller was taken to a hospital for X-rays. Zeller has started for Hansbrough in the first two games.
Kentucky was coming off a 111-103 loss to VMI, the Wildcats' second stunning early season home loss in as many seasons. And considering how the Keydets' run-and-gun style frustrated the Wildcats, it was understandable why coach Billy Gillispie was so concerned about the Tar Heels' fast-paced offense -- with or without Hansbrough.
North Carolina got off to exactly the kind of start Gillispie had worried about.
Its trapping defense caused all kinds of problems for Kentucky early, speeding up the Wildcats and keeping them from getting the ball inside to Patterson -- the matchup that most concerned Williams with Hansbrough sidelined. Instead, the Wildcats committed six turnovers in the first 5 1/2 minutes to help the Tar Heels run out in transition to a 15-2 lead.