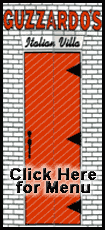 Well, not unless he was carrying his AL MVP award.
Pedroia added to his ever-expanding trophy case Tuesday, becoming the first second baseman to earn the honor in nearly a half-century.
The Boston little man with the meaty swing easily beat out Minnesota slugger Justin Morneau, Red Sox teammate Kevin Youkilis and record-setting closer Francisco Rodriguez in a scattered ballot that saw five different players draw first-place votes.
Generously listed at 5-foot-9, Pedroia has quickly piled up a huge stack of hardware. Earlier this month, he won the Gold Glove and the Silver Slugger. He was the 2007 AL Rookie of the Year and capped off that season with a World Series ring.
"I had to overcome a lot of things to prove people wrong, and so far I've done that," the 25-year-old Pedroia said on a conference call from his home in Arizona. "I have to find a way to have that edge."
Pedroia drew 16 of the 28 first-place votes cast by members of the Baseball Writers' Association of America and finished with 317 points. He was even left off one ballot, while Morneau and Youkilis were listed on every one.
"You look around the league, there are a ton of great players," Pedroia said.
Pedroia led the AL in hits, runs and doubles in helping the Red Sox win the wild-card berth. He batted .326 with 17 home runs and 83 RBIs and also stole 20 bases.
Pedroia became a fan favorite at Fenway Park with his scrappy approach. In a lineup depleted by injuries to David Ortiz, Mike Lowell and J.D. Drew and the midseason trade of Manny Ramirez, Pedroia took his hearty hacks wherever needed -- while he usually batted second, he also hit leadoff and cleanup.
"He's such a good player," Red Sox manager Terry Francona said. "When the game's on the line, he's a better player."
An improved one, too, from his rookie year.
"I thought his whole game got better. I think he got more dangerous at the plate," Francona said. "He never gives away an at-bat."
Nellie Fox was the previous second baseman to become AL MVP, in 1959 with the White Sox. No position has produced fewer MVPs -- just 10 overall since the AL and NL awards were first presented in 1931.
Pedroia was the fourth second baseman to win the AL MVP award, along with Fox, Joe Gordon (1942) and Charlie Gehringer (1937). Six second basemen have won the NL honor, with Jeff Kent, Ryne Sandberg and Joe Morgan doing it most recently.
Pedroia and his wife originally planned to leave early this week for a vacation in Mexico. But with the MVP vote looming, a Red Sox official suggested he delay the trip by a day or two, just in case.
"I really didn't know what to expect," Pedroia said. "I wasn't nervous or overly excited."