But Griffin, a fellow preseason All-America, snagged a key offensive rebound to help the Sooners close it out with three free throws by Cade Davis.
Curry scored 44 points on 12-for-29 shooting and went 6-for-15 from 3-point range.
The Sooners advanced to the semifinals of the NIT Season Tip-Off next week in New York.
With former NBA first-round picks Kevin Durant, Jeff Green and Russell Westbrook of the Oklahoma City Thunder watching from courtside seats, all eyes were on the two stars.
After Curry hit the opening basket of the second half to get Davidson within two, Oklahoma throttled down with a 23-4 run. Warren had six straight points and cupped his right hand to his ear to play to the crowd after the Wildcats called a timeout with the Sooners' lead at 10.
Griffin then added eight straight points, including three dunks to get the fans even more pumped. After Davis set up the third dunk with a steal, the two bumped chests and slapped five at midcourt at the start of another timeout. Davis then hit a 3-pointer from the right corner that made it 61-40.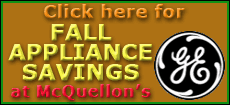 But Curry wouldn't go down without a fight. He scored nine points during Davidson's 14-0 response that cut the lead to 61-54 and then got it even closer in the closing moments.
He set up Brendan McKillop for a 3-pointer from the right side to get the Wildcats within 79-73 with 1:41 to play, and then nailed a 3 from the left corner to cut the deficit in half.
Tony Crocker missed a 3-pointer at the other end for the Sooners, but Griffin leaped to get the carom on the opposite side and got the ball to Davis.
Griffin, who passed up the chance to jump to the NBA after his freshman year, became the first Sooner with more than 20 rebounds in a game since Ernie Abercrombie had 22 against Mississippi State in 1996.
Taylor Griffin added 16 points and, along with Warren, helped pace Oklahoma until his younger brother came on with 21 points in the second half.