Muschamp is in his first year with Texas, but athletic director DeLoss Dodds said Tuesday he and Brown know they want to keep him at Texas. To do that, they will more than double his salary from $425,000 to $900,000 in January. He will remain defensive coordinator.
Dodds said he wants the 57-year-old Brown to coach for a long time but said he wanted to line up Muschamp now to avoid the "trauma" of a coaching search when the day comes that Brown steps down.
The No. 4 Longhorns (10-1) are preparing for their Thanksgiving night game against rival Texas A&M.
At a news conference attended by all three, Brown insisted he's not planning to retire anytime soon. He has eight years left on his current contract.
"I don't want someone to think this is the twilight for me. It's not," Brown said. "I have had absolutely no thought of quitting, at all."
Muschamp, who is 37, says he's in no hurry to take over the job and will be patient. He insisted his role will not expand beyond defensive coordinator until the day comes when he takes over.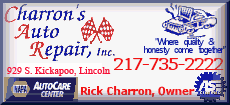 Muschamp is known for his fiery sideline enthusiasm that has led some fans to post highlights of his antics on YouTube and earned him the nickname of "Coach Blood" because of a self-inflicted scratch on his face. He has been one of the names bandied about as a potential candidate for jobs at Clemson, Tennessee and Washington.
"This is a special place. I think it is 'the' elite job in the country," Muschamp said of Texas. "I think from the X's and O's and managing the team, I'm very comfortable. Coach Brown always seems to say the right thing at the right time in the right way. I need to learn how to do that."
Brown said he raised the idea of Muschamp being signed to a long-term deal and designated as the future head coach and sought approval from President William Powers Jr., Dodds and the university regents. All approved, Dodds said.