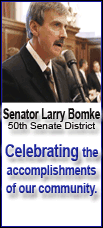 Dirk Nowitzki scored 32 points, outscoring Charlotte's entire starting five, and the Mavericks never trailed in a 100-83 rout on Tuesday night for their second straight win, overcoming any distractions their owner might have presented by toying with the lifeless, undermanned Bobcats.
"It was a big win for us for sure," Nowitzki said.
A career-high 21 points from rookie D.J. Augustin was nowhere near enough for Charlotte, which fell behind 15-0 while playing again without top scorer Jason Richardson (knee). The Bobcats didn't score until nearly 7 minutes had elapsed in a woeful performance that kept them winless all-time against Dallas.
"It looked basically like the varsity scripting plays against a rec team out there," said Bobcats forward Gerald Wallace, held to eight points on 3 of 13 shooting. "They did whatever they wanted to do."
With Nowitzki adding nine rebounds and Josh Howard scoring 21 points, the Mavericks led by as many as 23 in a rare blowout after a horrible start to the season, made worse when their famous owner suddenly faced legal trouble.
The billionaire Cuban was charged by federal regulators Monday of using confidential information on a stock sale to avoid more than $750,000 in losses. Cuban has disputed the Security and Exchange Commission's allegations and said he will fight the charges.
He didn't seem bothered by his problems Tuesday. He chatted with players and staff members before the game, and joked with photographers and fans while sitting in the more than half-empty arena.
There was reason for Cuban to be upbeat: the Mavericks pitched the third-longest game-opening shutout in the NBA since the start of the 2002-03 season.
Shots fell harmlessly off the rim, when the Bobcats even got a shot off. Once Raymond Felton stepped on the sideline with nobody within 10 feet of him.
Charlotte went 0-for-9 from the field 0-for-2 from the foul line with three turnovers before Augustin's scoop shot with 5:20 left cut Dallas' lead to 15-2.
It was the longest game-starting scoring drought since Boston went 8 scoreless minutes against New Jersey on Dec. 9, 2006, according to STATS LLC. But unlike the Celtics, who came back to win 92-90, the Bobcats never threatened with a roster coach Larry Brown again called flawed before the game.
"It could have been 30-0, the way it was going," Brown said.