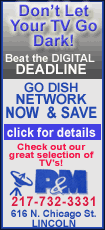 Other teams aren't waiting.
Petty Enterprises, The Wood Brothers, Bill Davis Racing and Ernie Elliott's engine shop all reduced their staffs in the two days since Sunday's season finale.
Although exact numbers are hard to pin down, Petty chief marketing officer Mike Bartelli said the company released 30 employees.
"Petty Enterprises is not immune to the current economic downturn," Bartelli said. "During these tough times, we've had to make some very difficult decisions, including a reduction in staffing levels ... we regret that we had to eliminate any.
"We're focused on weathering the tough road ahead and aggressively marketing the Petty brand and sponsorship assets in the months ahead in preparation for the 2009 season."
The Wood Brothers are believed to have let go more than 20 employees.
BDR, which has no sponsorship lined up for its Sprint Cup program, has cut its staff to all but a handful of employees. Elliott, who built engines for Chip Ganassi Racing, did the same since it's unlikely Ganassi will use his motors once he completes a merger with Dale Earnhardt Inc.
The layoffs come as team owners adjust to the economic crisis, which slowly trickled into NASCAR but is now wreaking havoc on the industry. Just last week, 100-plus employees were released from DEI so the team can move forward with its merger with Ganassi.
Ganassi let go of 71 people in July, starting a wave that has hit all teams regardless of their level of funding.
Hendrick Motorsports, Joe Gibbs Racing and Roush Fenway Racing all had small staff reductions over the past month, and Roush let additional employees go this week as the organization adjusts to running fewer entries in the Truck Series next season.
But it's the smallest teams -- like Hall of Fame -- that are being squeezed the hardest. Sponsorship is extremely difficult to find and operating costs in NASCAR are at an all-time high. Without outside funding or a merger with another team, many small organizations are in danger of shutting.
HoF general manager Tyler Epp said Tuesday employees were told no one will be laid off before the end of November, as team officials search for more funding. But with 44 employees for a single car operation, Epp said the team is overstaffed.