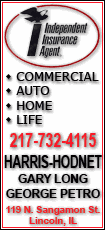 The second-year quarterback was speaking from experience following his days at Stanford, when the Cardinal would raise hopes with a few early season wins before falling apart.
Little did Edwards realize at the time how right he would be; or fathom how far his own performance would drop.
Some two months later, the Bills (5-5) have lost four straight and five of six to go from first to worst in the AFC East following a 29-27 loss to Cleveland on Monday night.
It's been no better for Edwards, whose latest meltdown had him throwing three interceptions on his first six attempts, digging the Bills too deep a hole in a game that was decided on Phil Dawson's career-long 56-yard field goal with 1:39 remaining.
With eight interceptions to go along with two fumbles and a safety in his past four games, Edwards has unraveled at such a rapid pace that he's beginning to second-guess himself.
"You start seeing things that you're not really seeing, and you're doing things that you're not normally used to doing," Edwards said after the game. "Right now, I don't really have any good answers."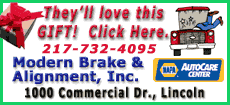 He had better find some quickly, because the Bills have left themselves with little room for error if they intend to snap an eight-year playoff drought, already the longest in franchise history.
The Bills were given Tuesday off before they return to practice on Wednesday in preparation for a game at Kansas City on Sunday.
Though, Edwards is taking the brunt of criticism for the Bills' free fall, his job is considered secure for the foreseeable future.
It's unlikely the Bills will make a switch because backup J.P. Losman is considered a short-term fix. Losman is in the final year of his contract and not expected to re-sign with Buffalo this offseason because he's unhappy over losing the starting job twice in his previous three seasons.
Coach Dick Jauron continued to provide a certain amount of leeway for Edwards, the 2007 third-round pick who took over the starting job midway through his rookie season last year. But Jauron did wonder how much this slump is affecting the quarterback's confidence.
"I would say that for a young quarterback, it's got to affect you when things start to slide a little bit and go downhill," Jauron said. "I think that he's a terrific player. I think he's just going to get better and better as we move on. We have to live through some of these issues."