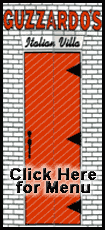 Revenge factor or not, the Pittsburgh Steelers wide receiver expects it will be the Bengals -- as usual -- that end up getting the worst of the AFC North matchup physically.
"I always keep my head on a swivel," Ward said Tuesday. "It's football. ... Their heads should be on a swivel."
Some Bengals players hinted at payback after Ward's block ended Rivers' season during Pittsburgh's 38-10 victory on Oct. 19. Rivers, who can't oppose Ward again until next season, said, "You reap what you sow. What goes around comes around."
The Bengals ramped down such talk Tuesday, no doubt trying to prevent any distractions during a short work week before a rivalry game.
"It's all part of the game. Injuries happen," linebacker Brandon Johnson said. "The only thing I have now is just the passion for the rivalry. Getting a win is my incentive. I'll see him. If he's standing between me and a W, that's my incentive."
Ward developed the reputation of being an uncommonly physical blocker for a receiver early in his 11-season career and has kept it, and players around the league -- not just those in Cincinnati -- dislike him.
Disliking him is one thing, Ward said, but calling him dirty is unfair.
"To label me as dirty or a cheap shot, if you're worrying about a little 200-pounder, a 32-year-old wide receiver, I take that as a compliment," Ward said.
Following the Steelers' 11-10 victory Sunday over San Diego, Ward said some Chargers players told him they stayed away from his territory to avoid the risk of injury.
"I'm not going to change because of the threat somebody is going to get me back," Ward said. "Every game, there's somebody trying to get me. I'll apologize for the guy being out the whole year, Rivers, but there's nothing I can do about it. I'm not going to apologize for the way I play this game. Nobody's going to apologize to me if I get knocked out going over the middle."
Ravens linebacker Ray Lewis issued no such apology after ending Steelers rookie running back Rashard Mendenhall's season by causing a severe shoulder injury, Ward said.
Ward was blocking on a pass reception by tight end Matt Spaeth when he leveled Rivers, who was coming from a different angle in pursuit of the play.
NFL vice president Ray Anderson said during a visit to Pittsburgh last month that the rules regarding hits like Ward's might be reviewed.