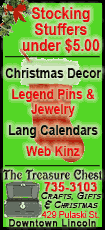 Joe Paterno has made a living coaching big games at Penn State, but the regular season finale Saturday against Michigan State could be historic for one more reason: What if it's the Hall of Famer's last game coaching at Beaver Stadium?
The end of the regular season marks the beginning of the annual discussion among fans and the media about whether Paterno will be back next season. Paterno has said nothing about quitting and most fans interviewed by The Associated Press during No. 7 Penn State's victory over Indiana this past weekend don't want Joe to go, sore hip or not.
"JoePa needs to stay until he dies," Ken Osselborn, 19, of Butler, said in the rain Saturday after leading chants of "JoePa! JoePa!" as the iconic coach hobbled off the team bus. "He's earned a lifetime contract."
Wearing a No. 7 jersey under a rain poncho, season-ticket holder Mike Newcomer, 38, of Wrightsville, said Paterno can work "as long he wants to. ... He should go when he wants to go."
Paterno was gruff after the Indiana game when he was asked whether this weekend might be his home finale.
"I haven't even thought about it," the 81-year-old Paterno said before limping off the stage with the help of a cane. His hip and right leg have bothered him since the first week of the season, when he was demonstrating an onside kick at practice.
Paterno has dropped hints, though, that this season won't be his last. Two weeks ago, he talked about how he was looking forward to getting back on the road to recruit.
Penn State has 20 verbal commitments for 2009, according to recruiting services. The latest one, defensive end/tight end Garry Gilliam, of Hershey, said Paterno told him he wasn't going anywhere for the next couple years, according to The Patriot-News of Harrisburg.
Talks between Paterno and school President Graham Spanier about his future are on hold until after the season concludes, which could be Jan. 1 at the Rose Bowl if the Nittany Lions (10-1, 6-1 Big Ten) defeat Michigan State this weekend.
Both sides have said Paterno doesn't need something in writing to keep a job he's had a record 43 seasons, with a resume that includes 382 career wins -- first among major college coaches.
This season, Penn State exceeded the expectations of many prognosticators, despite a loss at Iowa that crippled Penn State's national title hopes.
Jeff Molek, a 20-year-old Penn State student from Lewistown, thinks Paterno will be back in 2009.
"I think he earned it. Eventually he's going to have to quit, but I think he's still got a few good years in him," Molek said.
The questions have been around for years. Paterno has often said he has felt he could go perhaps at least another couple seasons, maybe as many as five.