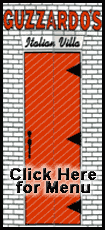 Rod Graves said he received a call from agent Drew Rosenhaus three weeks ago after James was benched in favor of rookie Tim Hightower and didn't play a down in Arizona's 34-13 victory at St. Louis.
According to Graves, Rosenhaus asked if the team would consider releasing James "and we declined it as a consideration."
"I explained to him that we still saw Edgerrin as a valuable member of our football team," Graves said.
Rosenhaus has told several news outlets that he asked for James' release, but Graves said, "I don't know that it was that strong."
If it had been a direct request, Graves said he would have expected James to personally show up in his office to make it.
James has three carries for 5 yards since losing his starting job.
The Cardinals would have to return to James if Hightower was injured. The team's other running back, J.J. Arrington, is not considered an every-down player.
Releasing James, Graves said, "didn't make sense on several fronts."
Graves said he has talked to James since Rosenhaus' call.