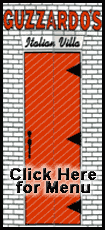 During World War II, the United States government moved his Japanese ancestors across the country from one internment camp to another. Wakamatsu's father, an iron worker, was born in one.
"I'm proud to represent some of what they went through in their lifetime," Wakamatsu said. "If I can set a future stepping stone for Japanese-Americans and just the equality in baseball, I'm glad to bear that torch."
A fourth-generation Japanese-American, the former Oakland bench coach was introduced Wednesday as the new manager of the Mariners.
The team has close ties to Japan, from Hiroshi Yamauchi, its titular head and Japanese billionaire, through All-Star outfielder Ichiro Suzuki, the franchise cornerstone.
James Wakamatsu, 93, and 91-year-old wife Ruth were hardworking, modest-living fruit growers in Oregon's Willamette Valley before the U.S. rounded up Japanese living in this country during the war.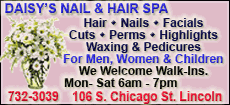 The elder Wakamatsus were first sent to live in an internment camp set up in the infield of a horse racing track in Portland. Then they were moved to Tule Lake, Calif., to Jerome, Ark., and to the Chicago area.
When the war ended, they resettled in Hood River, Ore. Wakamatsu's parents were there, too -- his mother is Irish-American -- and he was born there.
"When they got out, they were offered the barracks to buy. They ended up shipping it to Hood River, Ore.," he said of his grandparents. "As a child, I had no idea I was living in the barracks they were interned in. It blew me away."
James and Ruth still live in that former part of an internment barracks in Hood River. They were thrilled when their grandson beat out six other candidates to become a major league manager for the first time.
"They are proud of me," Wakamatsu said, smiling.
Wakamatsu's wife, Laura, sat a few feet to his left during a news conference. She and their three children are proud of him, too. Just after being introduced, Wakamatsu held up a sign 10-year-old daughter Jadyn made to celebrate Dad's big day.
"KNOCK 'EM DEAD! From: Sis," the sign read in blue and red crayon.
"This might be our theme for the year," Wakamatsu said.
"I told him, 'It better be,'" Mariners general manager Jack Zduriencik said, chuckling.
This 45-year-old relative unknown spent five years as a bench coach and third-base coach in Texas, then one year as bench coach for the A's before Seattle called. He has never managed above Double-A.
His task: Reverse the culture and performance of a team that last season became the first to lose 100 games with a $100 million payroll.
"This is the crown jewel of what we've tried to do," Zduriencik said, pointing to Wakamatsu and referring to his overall remake of the Mariners' scouting and player-evaluation departments in the last month.
Wakamatsu will be Seattle's fifth manager since the departure of Lou Piniella following the 2002 season. The Mariners have tried Bob Melvin, Mike Hargrove, John McLaren and Jim Riggleman since then.