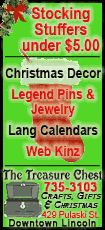 The switch-hitting Crisp gives the Royals speed at the top of the lineup and a superb defender in center field who has World Series experience.
"The speed aspect of it was very important," Royals general manager Dayton Moore said. "I've talked many times about the importance of a balanced lineup, speed at the top and the bottom, and Coco certainly gives us that."
The 29-year-old was the subject of trade rumors for much of last season following the emergence of rookie Jacoby Ellsbury.
The two split time in center, with Crisp hitting .283 with seven homers and 41 RBIs in 98 games. He also stole 20 bases in 27 attempts, the third straight season he's reached the 20-steal mark.
Ellsbury hit .280 with nine homers and 47 RBIs last season, proving to the Red Sox that he's ready to be an everyday player. Boston also gains financial savings by trading Crisp, who's due to make $5.75 million next season in a deal that includes an $8 million club option for 2010 with a $500,000 buyout.
"He played through injuries. He played hard," Red Sox general manager Theo Epstein said of Crisp. "With the emergence of Jacoby Ellsbury, we felt like we would be able to find a (backup) outfielder on the market easier than we would find a valuable member of the bullpen."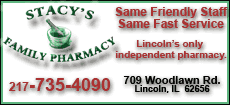 The Royals got Ramirez, a 27-year-old righty, in a trade with Colorado before last season. They were so impressed with his stuff that they projected him to be their closer.
With a fastball that reaches the mid-90s mph, Ramirez is a power pitcher who seems suited for the late innings. He was one of the primary setup men for closer Joakim Soria and flourished in that spot, going 3-2 with a 2.64 ERA and 70 strikeouts in 71 2-3 innings.
"He's very quietly had a tremendous amount of success in the major leagues over the last 2 1/2 years," Epstein said.
Ramirez figures to play a setup role for closer Jonathan Papelbon and could send Justin Masterson back to the rotation, where he feels more comfortable.
Masterson was 6-5 with a 3.16 ERA in 36 games as a rookie last season -- 4-3 with a 3.67 ERA in nine starts. As a reliever, he was 2-2 with a 2.36 ERA and worked nine postseason games with a 1.86 ERA and no decisions.
"(He) gives us the flexibility to start Masterson," Epstein said. "Ramirez potentially could replace Masterson in the 'pen."
Boston traded for Crisp after his breakout season -- .333, 15 homers, 69 RBIs -- with Cleveland in 2005. But a broken finger derailed Crisp's first year in Boston and Epstein said his offense never fully recovered.