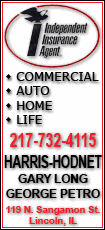 Howard, the Mavs' second-leading scorer, was inactive because of a left ankle injury, while Yao, Houston's top scorer, missed the game because of a sore left foot.
The Mavericks made the better adjustment to their loss, leading most of the game, outrebounding Houston 46-40 and holding the Rockets to one of their worst shooting performances of the season.
Jason Kidd had eight points, nine rebounds and seven assists for the Mavs, who've won three in a row and 11 of the last 14 meetings with their in-state division rivals.
Tracy McGrady scored 16 points and Ron Artest added 14 for the Rockets, who shot 37 percent (29 of 78) from the field, including 6-for-25 from 3-point range. McGrady and Artest, both nursing injuries, each went 5-for-14 from the field.
The Rockets looked disjointed on offense all night and shot 35 percent from the field through the first three quarters. They were lucky to only trail by 11 and backup point guard Aaron Brooks sank two 3-pointers early in the fourth quarter to help Houston pull within three.
But Terry hit a short jumper, Kidd swished a 3 and Terry converted a three-point play after McGrady's miss to restore the Mavs' double-digit cushion.
Dallas started the final quarter 5-for-18 from the field, but Terry hit a 3-pointer with 1:58 remaining to put the Mavs up 88-79. Rafer Alston hit two free throws before McGrady hit a 3-pointer with 1:15 left to cut it to 88-84.
Terry answered with a drive down the lane and Nowitzki tacked on two free throws to cinch the Mavericks' fourth straight win at the Toyota Center.
Terry hit his first seven shots and finished 13-for-21 from the field with two 3-pointers.
The Rockets missed five of their first six shots and trailed 10-2 four minutes into the game. The Mavericks sank 12 of 16 shots in the first quarter and led 31-25.
Terry scored the Mavs' first seven points of the second quarter. He finally missed a shot, but then promptly stole the ball from Brent Barry and ran for a layup to put Dallas up 42-31.
Dallas was shooting 68 percent (21-of-31) with 3 minutes left in the half. The Rockets were shooting only 44 percent (16-of-38) after McGrady missed an alley-oop dunk off a feed from Alston.
Terry scored 18 points in the half and Dallas led 53-46 at the break.