The victory also clinched a share of the West Division of the Mid-American Conference for Ball State (11-0, 7-0), which has never played in the league title game. The Cardinals can win the division outright with a win over Western Michigan on Nov. 25.
Davis hit Briggs Orsbon in the corner of the end zone from 11 yards out with 7:29 left to give Ball State a 31-24 lead. Central Michigan had a chance to tie it in the closing minutes, but Dan LeFevour was intercepted by Sean Baker at the Ball State 15 with 35 seconds left.
Ball State's MiQuale Lewis rushed for 177 yards on 28 carries, his ninth 100-yard game this season. In the Cardinals' go-ahead drive, Lewis carried six times for 63 yards.
Central Michigan (8-3, 6-1) can still reach the conference championship game if Ball State stumbles, Western Michigan defeats Eastern Michigan and a number of other tiebreakers come through.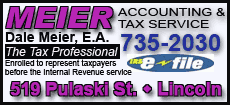 LeFevour finished 30-of-44 for 345 yards and two touchdowns, but his only interception came on the Chippewas' final offensive play. After a 29-yard pass to Joe Bockheim advanced the ball to the Ball State 36, Baker intercepted a pass intended for Kito Poblah to seal the win.
LeFevour also led Central Michigan in rushing with 75 yards on 24 carries.
Antonio Brown caught eight passes for 61 yards for the Chippewas, and Poblah caught five passes for 110 yards and a touchdown. His 38-yard scoring reception in the first minute of the fourth quarter gave Central Michigan a 24-17 lead.