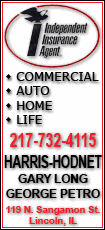 "You've got to be kidding me," Thomas said. "Wow."
So far, it's the Redskins in a burgundy state landslide. Fans have responded in droves to an aggressive get-out-the-vote campaign conducted by one of the most market-savvy teams in the NFL, putting virtually everyone in the lineup -- even those who haven't played much or have played well below Pro Bowl caliber -- ahead of the pack in the NFC.
"It's a surprise," said Khary Campbell -- that's right, Khary Campbell -- who has a lead of more than 2-to-1 over his nearest competitor in voting for special teams specialist. "But I'm happy to see our fans showing the overwhelming support they do have for us."
The Redskins' campaign has been so effective that the NFL felt the need to raise the issue in an e-mail sent last week to the digital media departments of all 32 teams by George Scott, the league's general manager, club sites, at NFL Digital Media.
"As it stands right now, the Redskins are leading the NFC ballots in 16 of 19 positions," said the e-mail, a copy of which was provided to The Associated Press. "It's no surprise, given that they have been promoting this all season long. ... This would be a great weekend to promote Pro Bowl voting to your fans. Let me know if you need any ideas or support from the league (or the Redskins) in this important initiative."
Right now, eight of the 11 NFC starters on both offense and defense would be Redskins, plus all four special teams players. Shawn Springs, who has missed six games with injuries, is the leading vote-getter at cornerback. Mike Sellers has one-third of the votes for fullback, giving him a huge margin over his nearest competitor, Madison Hedgecock of the New York Giants. The Giants are 9-1, but their only vote leader is defensive end Justin Tuck.
That's not to say all 20 Redskins are shoo-ins. Fan voting on nfl.com continues through Dec. 9, and it counts for only one-third of the total. Then the coaches and players are polled separately, each counting for one-third.
But some of the leads -- including Sellers' -- are so large they could be tough to surmount under the complex formula the NFL uses for apportioning votes. The situation is somewhat reminiscent of last season, when the ever-popular Dallas Cowboys sent 13 players to Hawaii.
At least those Cowboys were a 13-3 team. The Redskins' decent but not spectacular record of 6-4 makes the overload of Pro Bowl love almost embarrassing, especially for a candid veteran such as Thomas, who frankly admitted he didn't think he was playing at an all-star level.
"I guess I'm critical of myself," Thomas said, "but I can always play better than what I'm been doing."