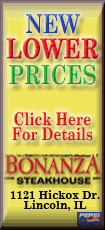 Not perfection, but at least he and the Colts are beginning to play like their old selves.
Manning is throwing more touchdowns, fewer interceptions, avoiding sacks and winning games with his masterful play calling. He's spreading the ball around, opening up running lanes with passes and, yes, he's finally in sync with the receivers.
Memo to the NFL: Manning is back.
"The way they've played the last three weeks, it looks like Indianapolis to me," San Diego coach Norv Turner said Wednesday. "To do what they did against Pittsburgh, I was awfully impressed with that."
The Colts' recent turnabout has forced critics, who not long ago were immersed in finding faults, to reassess their viewpoints.
Suddenly, Manning is playing like a two-time league MVP and his team has taken the cue.
The Colts (6-4) are on a season-long three-game winning streak and have committed no turnovers during the streak. Not surprisingly, Manning has produced his best three-game span of the season by throwing for 814 yards, seven TDs and with quarterback ratings all above 95.
Then again, that is what's expected from one of the league's most consistent players.
Over the previous five seasons, Manning has never missed a game, lost a division title or won fewer than 12 games. He's completed at least 65 percent of his passes and thrown at least 28 TDs each of those seasons, too.
So when the Colts struggled early this season, many blamed Manning's mid-July bursa sac surgery and subsequent absence from training camp for the problems.
"There's no question offense is about rhythm and continuity and being together," Turner said. "I don't care who you are, and as good as Peyton is and with everything he's done, if you miss that much time and then you don't have all the parts, it's going to take a toll."
Clearly, it did.
He overthrew and underthrew receivers, and the Colts scrapped many of the stretch play calls that had been a staple of the offense.
But it wasn't all because of Manning.
He opened the season behind a makeshift offensive line that, at times, included three rookies. Indy's usually balanced attack was stymied by a ground game that ranked last in the league and was sometimes missing Joseph Addai.
Now that the Colts are starting to get healthy, the kinks are working themselves out.
Indy has four of its five projected starters back along the line, and in last Sunday's victory over Houston, the Colts ran for a season-high 154 yards while Manning led them on five straight scoring drives.
It's allowed Manning to give up his job as the answer man and revert to his traditional role as the Colts' perfectionist.