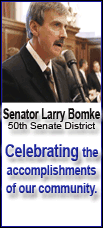 "I don't see how anyone, aside from you guys, can focus on next year when what we're trying to do right now is win and do something this year," Favre told reporters Wednesday. "I'm 39 years old. I know the better days are behind me, for the most part. There won't be 16 more years or 17 more years. I'm trying to enjoy and help this team win now."
So far, so good.
Favre has the Jets (7-3) alone atop the AFC East for the first time in seven years, and they've got perhaps their biggest test Sunday when they take on the undefeated Titans at Tennessee. Still, questions about the future persist for Favre, who retired after last season only to return to football a few months later.
"I have people -- friends, family -- who ask me all the time about next year," Favre said. "The answer I give them, which is the honest answer, is I really don't know. I really don't know. To be totally honest with you, I really don't care. What I care about is trying to beat Tennessee."
After a mistake-filled rough patch a few weeks ago, Favre has been solid lately. He's second in the AFC with a 93.0 quarterback rating and most importantly, he hasn't thrown an interception in two weeks. He went 26-of-33 for a season-high 78.8 completion percentage, throwing for 258 yards and two touchdowns in New York's 34-31 overtime victory at New England last Thursday.
"I played last week like I expect to play," Favre said. "I thought I played at a high level, but that's what they brought me in here to do. I expect to play like that every week, and hope to."
Favre was superb during the Jets' last two scoring drives. He engineered a 14-play, 67-yard drive that took 7:06 off the clock and led to a touchdown by Thomas Jones in the fourth quarter. The drive in overtime was even more impressive, with the Jets going 64 yards in 14 plays -- including Favre completing a 16-yard pass to Dustin Keller on third-and-15 to keep things going and set up Jay Feely's winning field goal.
After the Jets pulled off that win, an excited Favre came off the field hugging everyone in sight -- even patting coach Eric Mangini on the backside.
"No one has as much fun as me," Favre said. "I've had more people tell me that throughout my career: 'Man, we love to watch you play. Your enthusiasm and stuff like that.' I mean, it's not fabricated. I love to play the game. There's nothing like throwing a touchdown pass. There's nothing like going into Foxborough and beating them when no one gave us a chance. There's nothing like going to play the undefeated team in football right now. All eyes will be on us."
It's a position Favre is used to being in, playing nearly his entire career under the microscope of fan and media scrutiny.
"He's got a great way about him at the games, that poise, that confidence, all those things," Mangini said. "But during the course of the week, he's also got a very good personality in the sense that he can be focused, get his work done, but keep the group light, keep practice fun, keep the guys excited about each day."