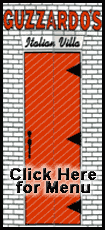 One outlined problems to fix, another was changes to make and one included items to address with the athletic director.
The 45-year-old Rodriguez started organizing his thoughts this way two decades ago at tiny Salem College and continued to do so at Glenville State, Tulane, Clemson and West Virginia.
"This year, there are more notes and cards than I'd like," Rodriguez said in a recent interview with The Associated Press. "I've gone through years with one card. Now, I've got 10 cards here. That tells you what kind of year we've had.
"It's been as tough as any season I've had in coaching."
Michigan's year will mercifully end soon, but not until playing Saturday on the road against rival Ohio State.
The Wolverines (3-8, 2-5) have already broken a school record for losses, had their first losing season since the pre-Bo Schembechler era and will be relegated to watching bowl games for the first time since 1974.
It has been an miserable season for the once-proud program, which hit rock bottom last month when it lost to Toledo. Against the 10th-ranked Buckeyes, who are favored to win by a rivalry-high 20 1/2 points, Rodriguez and the Wolverines can either salvage some pride or add a gloomy final chapter.
"I'm disappointed in the season we've had, but I'm not deterred or discouraged about the direction we're headed," Rodriguez said. "We had more things to get shored up than I originally expected, but none of them are daunting.
"I'm still as excited about the future as I was three months ago."
Rick Leach, Michigan's quarterback from three decades ago, is also fired up about how he believes the new-look program will evolve under Rodriguez.
Leach started watching Rodriguez's high-tempo workouts last spring and has been a regular visitor this fall, standing on the sideline during practices and sitting with Rodriguez during a recent lunch as they swapped hunting stories.
"I loved it when we hired him and I love it more now after spending time with him and getting to know him pretty well," Leach said. "There have been a ton of players who have been through this program and they all have the right to an opinion about him, but personally, I'm proud he's our coach.
"It's painful for a lot of people to see Michigan lose like this, but the wins and losses go on his record and so you can multiple the pain he feels. Nobody has taken more of a brunt for this year than coach, but this wasn't going to be an easy job for anybody."
Lloyd Carr, who announced his retirement a year ago, left behind an experienced defense and an NFL-depleted offense.
Rodriguez has tried to install his renown spread, but he didn't have much to work with at quarterback, receiver or on the offensive line and the unit has outscored only Purdue in the Big Ten.