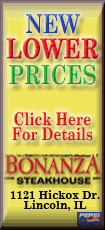 Iverson had 23 points and Rasheed Wallace added 21, leading a fourth-quarter surge that gave the Pistons a 96-89 victory over the Cleveland Cavaliers on Wednesday night.
LeBron James had led Cleveland to an eight-game winning streak -- the longest in the NBA -- but he made just eight of 21 shots and scored 25 points.
The Pistons handed the Los Angeles Lakers their only defeat, beating them 106-95 Friday night on the road.
The Cavs (9-3) are a half-game ahead of the Pistons (8-3) in the Central Division.
It looked as if Cleveland was going to beat the Pistons the first time it saw them with Iverson, leading 24-16 after the first quarter and enjoying double-digit leads in the second and third quarters.
But Wallace made two free throws early in the fourth to put the Pistons ahead for the first time since midway through the first quarter.
After some lead changes, Wallace gave Detroit the lead for good with 3-pointers on consecutive possessions midway through the fourth.
A 19-6 run put the Pistons ahead 95-82.
Detroit's Richard Hamilton scored 15 points, reserve Rodney Stuckey and Tayshaun Prince each added nine points. Cleveland's Mo Williams scored 25 points, Zydrunas Ilgauskas had 13 points and Delonte West added 11.
Notes: The Cavs put Wally Szczerbiak on the inactive list, excusing him to address a personal matter, and activated Darnell Jackson. Coach Mike Brown said he didn't know when Szczerbiak will return. ... The Central Division rivals don't meet again until Feb. 1 at The Palace before playing Feb. 22 and March 31 in Cleveland. ... Ilgauskas made the seventh 3-pointer of his career and attempted two from beyond the arc in one game for the first time. ... Kid Rock sat in the front row at The Palace, which had numerous patches of empty seats in the upper level in another sign of the Motor City's economic woes.